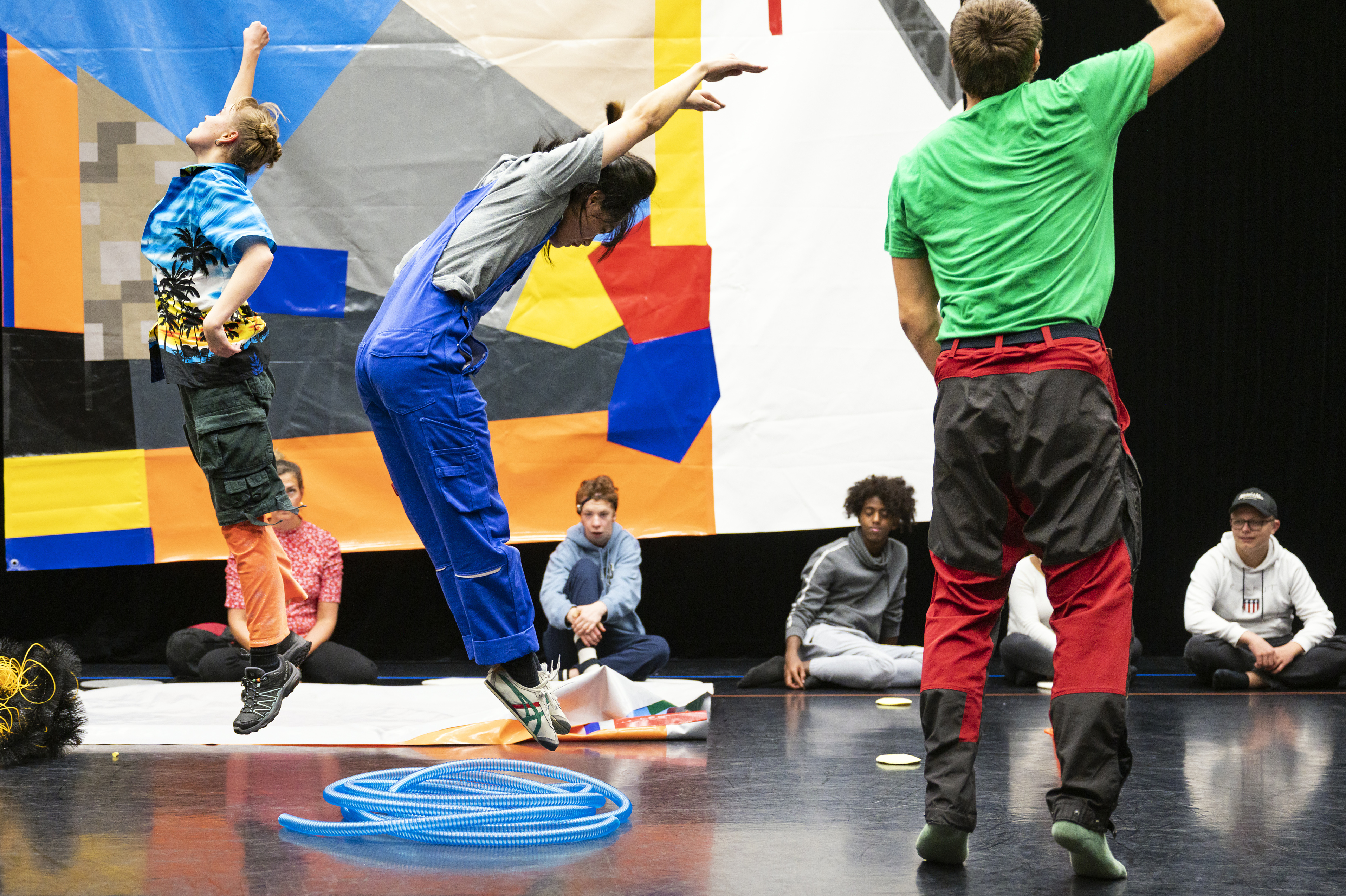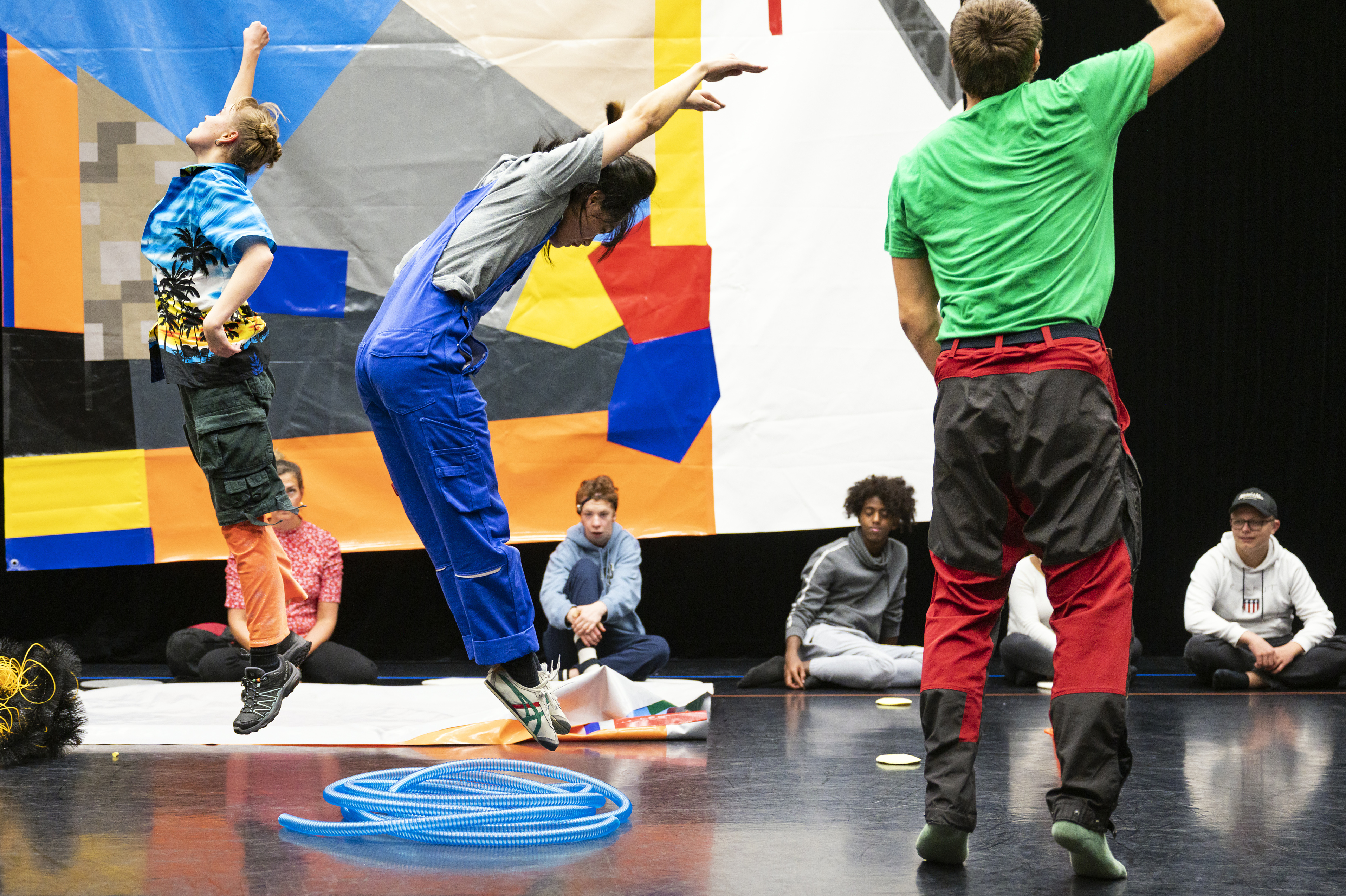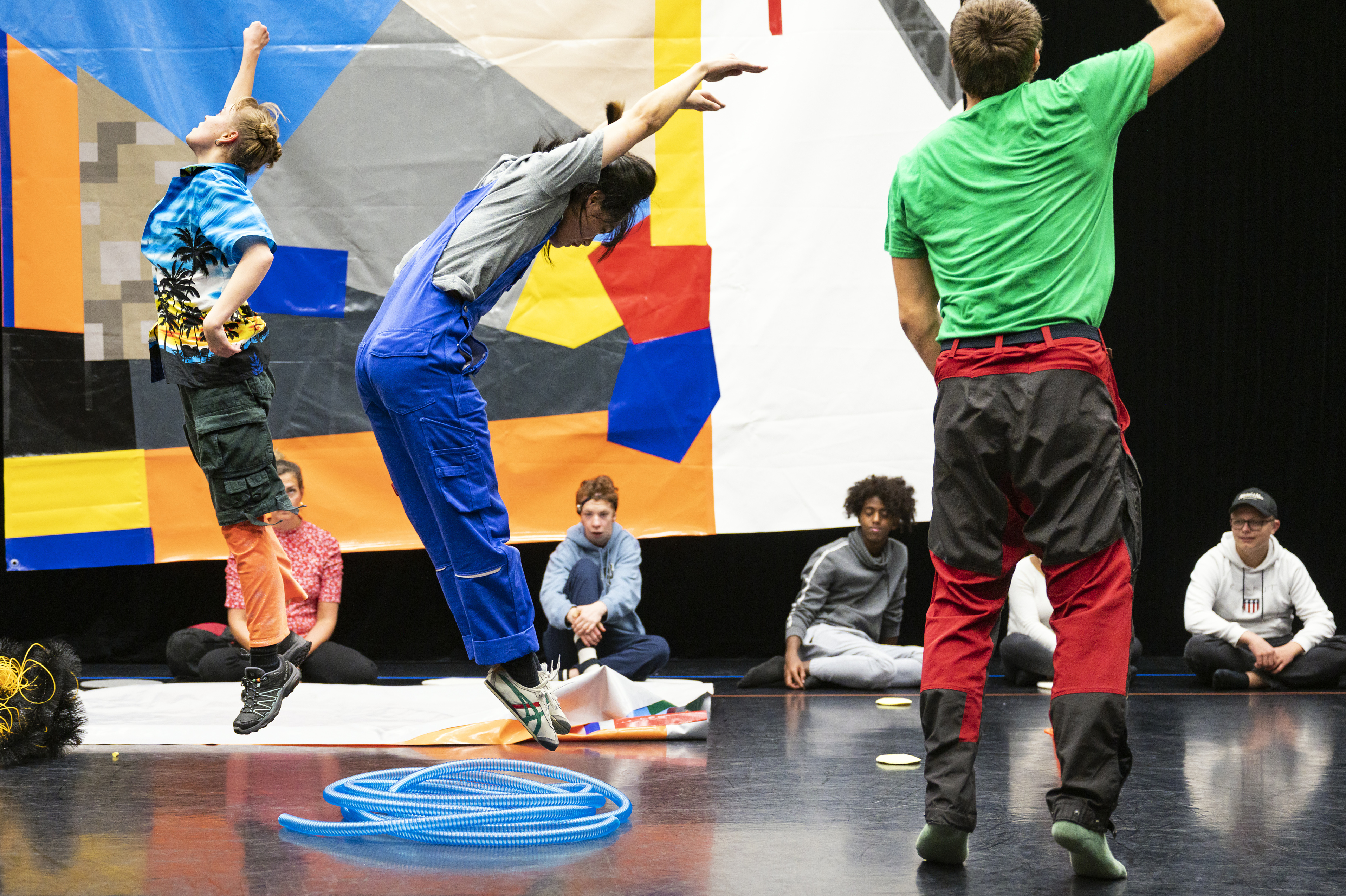 Monday 3 October 2022
Objects, dance and massive imagination in The Rite of Spring
Choreographed by Norrdans' Artistic Director Martin Forsberg, The Rite of Spring creates a macro cosmos within a tiny space. Scale and volume and vibrations take centerstage in this beast of creation. Here, the beautiful and the sublime, the magical and grotesque, exist side by side. And the dance comes almost dangerously close. The grand tones of composer Stravinsky manifesting through a small and explosive ensemble, in the purest rebellious playfulness. This piece finds it ways through both schools and public venues in the north of Sweden and in Stockholm. 
The Rite of Spring was performed for the very first time in 1913 at Théâtre des Champs Élysées in Paris, then by the Russian Ballet. Its reception was so tumultuous that the police was called to the scene. Through the years, the Rite of Spring has been produced in a number of different interpretations.
Click here to find out more about The Rite of Spring.