An evening in transformation and where the dance is created right in front of you. Two works by two specific artists where the focal point is improvisation.
In the piece 'Event' by Australian James Batchelor, you encounter a looping and flowing choreographic language. Baroque ornaments and circle dancing coexist with techno-like beats.
New York-based choreographer Jeanine Durning combines post- and hypermodernism with ease in the piece 'Everlasting – a new love'. Durning's choreographies are described as both potential for philosophical revelation and theatrical disaster. Durning will defy your expectations and challenge your limits through a torrent of movement, text, and fresh stimulating moments.
Both works are framed by the critically acclaimed and headstrong scenographer and lighting designer Chrisander Brun.
Follow this link for the trailer of Everlasting Event.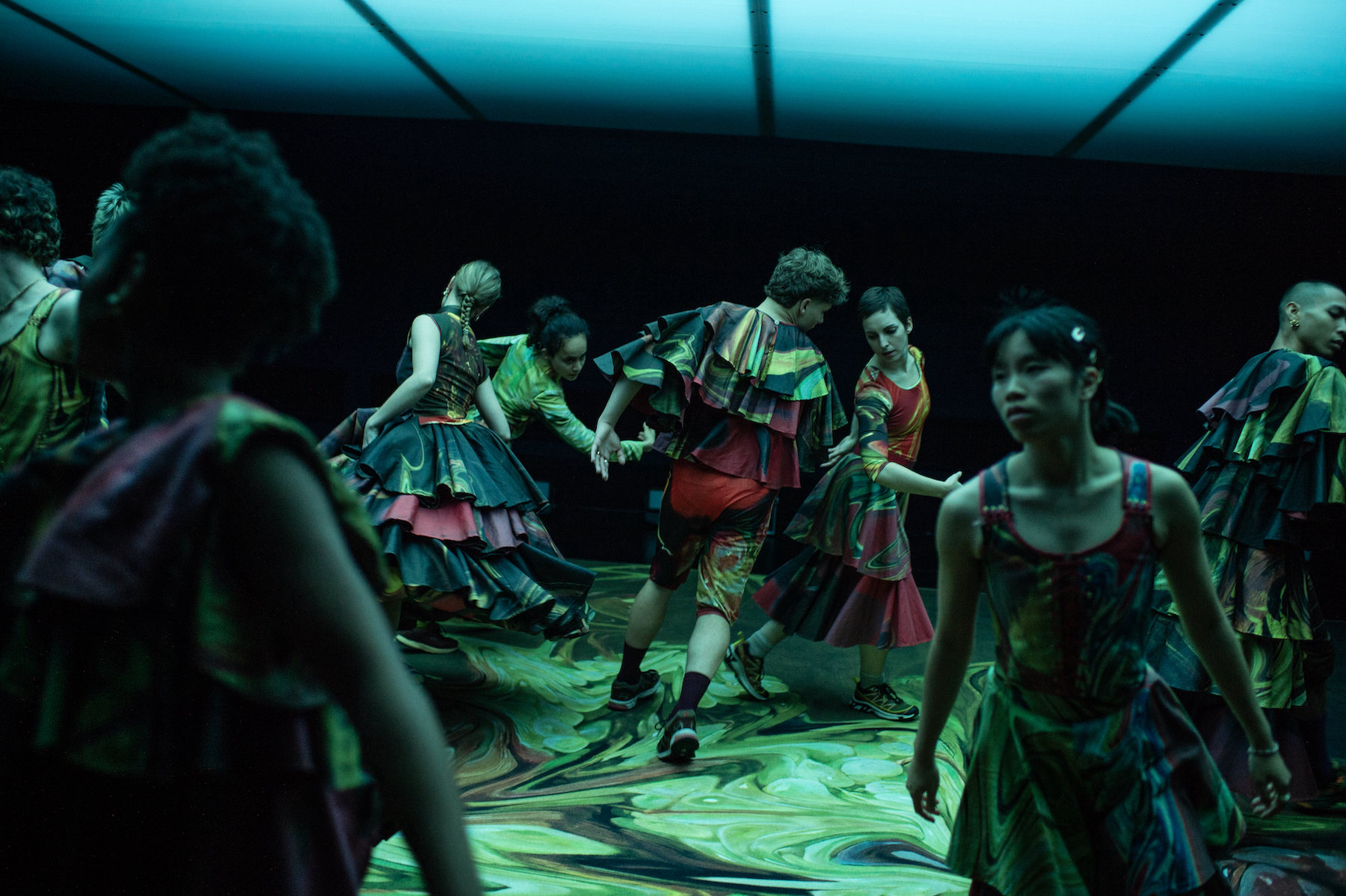 'Event' by choreographer James Batchelor. Photo: Chrisander Brun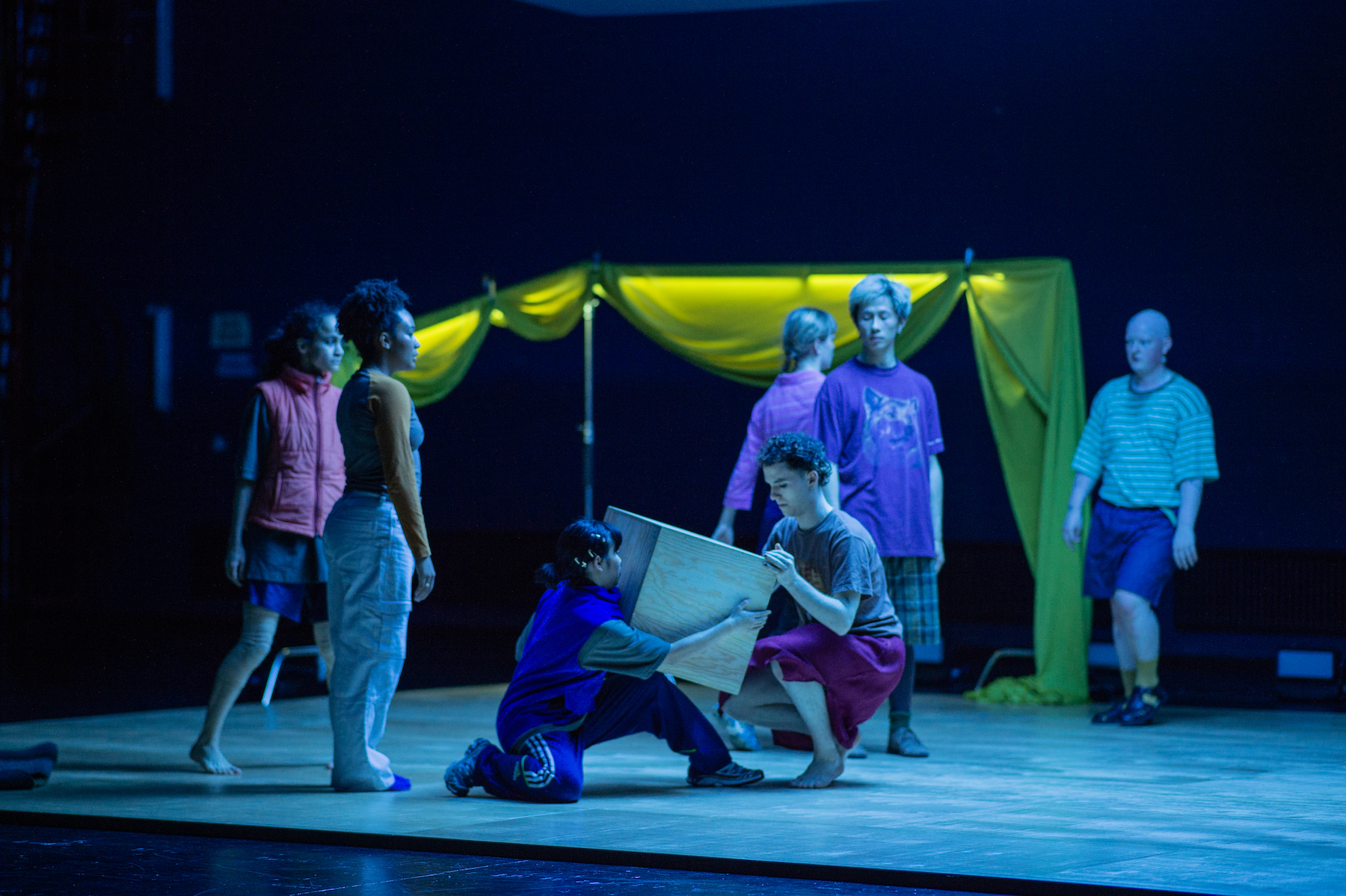 'Everlasting – a new love' by choreographer Jeanine Durning. Photo: Chrisander Brun